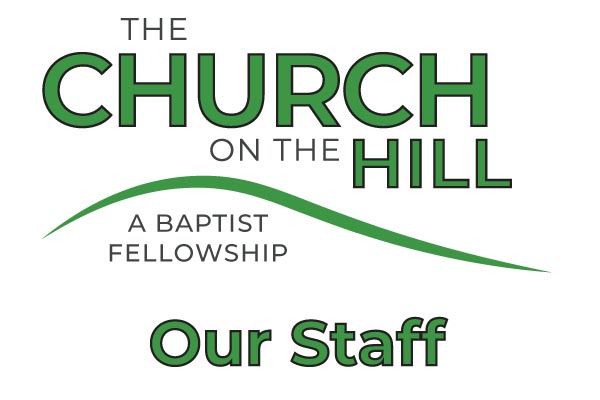 Senior Pastor
Jeff felt a call to ministry when he was 17 and has been serving full-time for over 30 years. He loves talking about Jesus and the truths of the Bible whether he is preaching on Sunday, on a mission trip around the world, mentoring and encouraging a small-group, writing or personally with anyone who has questions about God.
He holds a Bachelor of Arts in Business Administration from Oklahoma Baptist University, a Master of Divinity and a Doctor of Ministry with an emphasis in leadership from New Orleans Theological Seminary. Jeff has served as Senior Pastor of Mansfield Baptist Church in Mansfield, GA for the past 25 years. Mansfield Baptist Church has seen people from children to senior adults come to know Christ and grow in Christ by connecting with the family of God in Mansfield.
Jeff married his wife Lisa in 1992 and they have two adult sons, Dalton and Davis. Lisa is an elementary school teacher.
Kids and Student Pastor
Chad is the Kids & Student Pastor of The Church on The Hill, babies through 12th Grade. He also is currently leading the Good News Club Online. He also leads Chapels for the elementary grades of Lanier Christian Academy in Flowery Branch.
Chad has a passion to reach kids and students with the Gospel of Jesus Christ. He wants them to experience Jesus through the Bible in a way they will never forget. He was previously the Kids Pastor of Christ Place Church in Flowery Branch, GA, also known as Blackshear Place Baptist Church.
Chad and his wife Marie were married in 2009 and they have one son, Josiah.
Communications Pastor
Tim has served churches in Music and Communications in FL, KY and GA and has been with The Church on the Hill since 2014. He loves to sing, write, watch KY Wildcats and spend time with his wife since 1987, Alice, and their two adult children Sarah, and her husband William, and Chris and his wife Jordan. Their new family addition, Sadie Rae, was added in July 2021.
Tim was diagnosed with Multiple Sclerosis in 1987 and as the disease has progressed he can no longer walk but with today's technology he can still minister through the use of a power wheelchair and an adaptive van...only through God's grace! His life verse is 2 Corinthians 12:9-10.
"Each time he said, 'My grace is all you need. My power works best in weakness.' So now I am glad to boast about my weaknesses, so that the power of Christ can work through me. That's why I take pleasure in my weaknesses, and in the insults, hardships, persecutions, and troubles that I suffer for Christ. For when I am weak, then I am strong."